Public space and park design for new neighborhood on TNO site 'Klinkerbuurt' and 'Grasbuurt'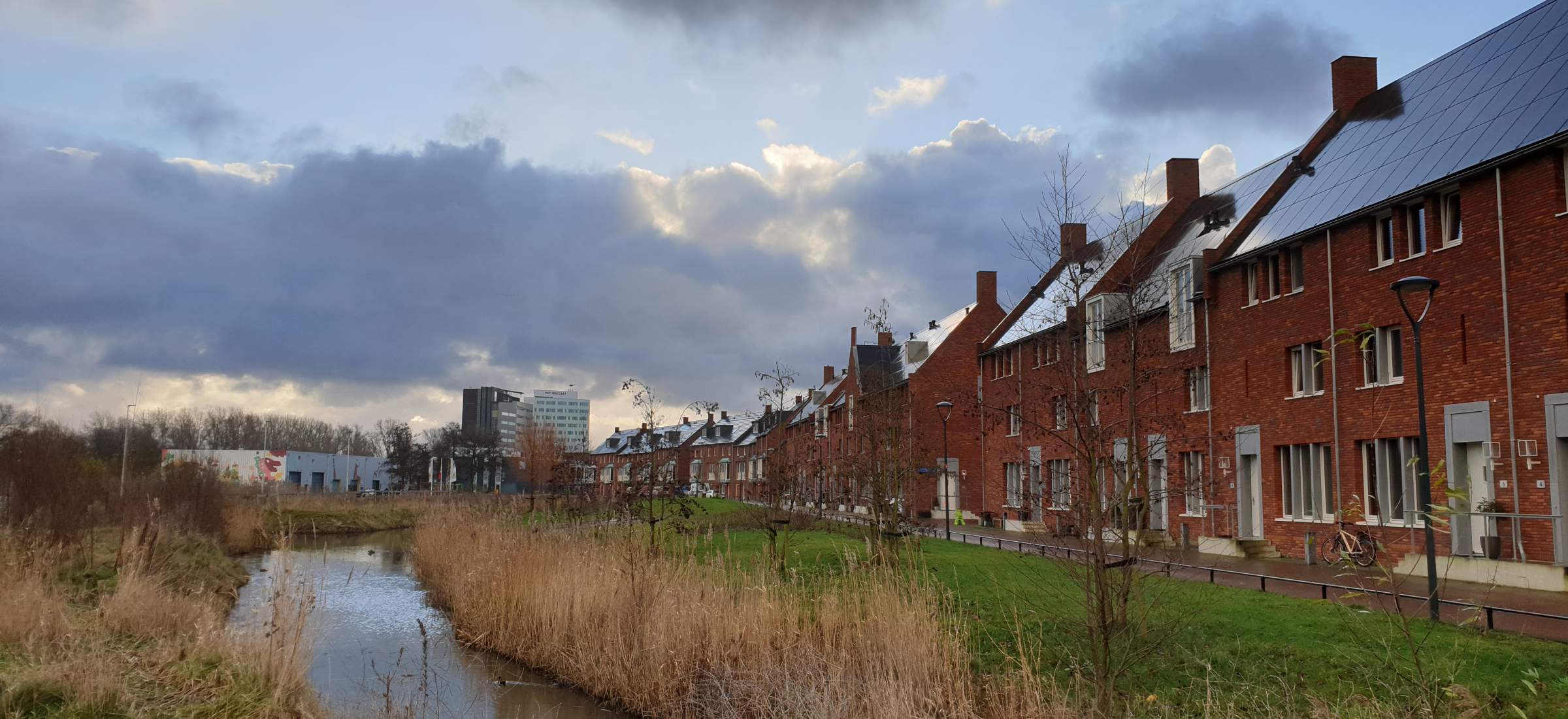 Theme:
landscape design, urban transformation
Team:
BAM, Mecanoo, WAM Architecten, Yucon VR
LANDLAB is working with a team of architects to design two new neighborhoods and a park in the Delft district, Schoemaker Plantage. From the park to the planting areas to the warm brick roads, all of the homes are connected to green space. The neighborhoods, Klinkerbuurt and Grasbuurt can be seen as sisters, related but not the same. Both feature diverse planting designs and are connected by a unique central park space.
The design of the park was completed in 2017 and has been closely considered in the urban development of the two neighborhoods. The romantic and natural forms of the park shape sloping lawns, a meandering water feature, and loose groups of native trees.
The Klinkerbuurt (completed) is a compact urban district of alleys, streets and squares. Its intimate urban network is enhanced with red-brick roads, enclosed plazas, planting boxes with native perennials and trees, and a structured entrance square with trees and pavilion.
The Grasbuurt (in development) is an incredibly green neighborhood with a strong relationship to planting. Hedges surround private lots and parking spaces, providing the perfect habitat for birds and other wildlife in the area. Green courtyards are filled with grasses and perennials while the entire neighborhood enjoys a rich collection of colorful trees.