Leemkuilen works to make the past visible and tangible. Key interventions have been developed for the natural development of this former brick factory where interaction between landscape, cultural history and nature is played with.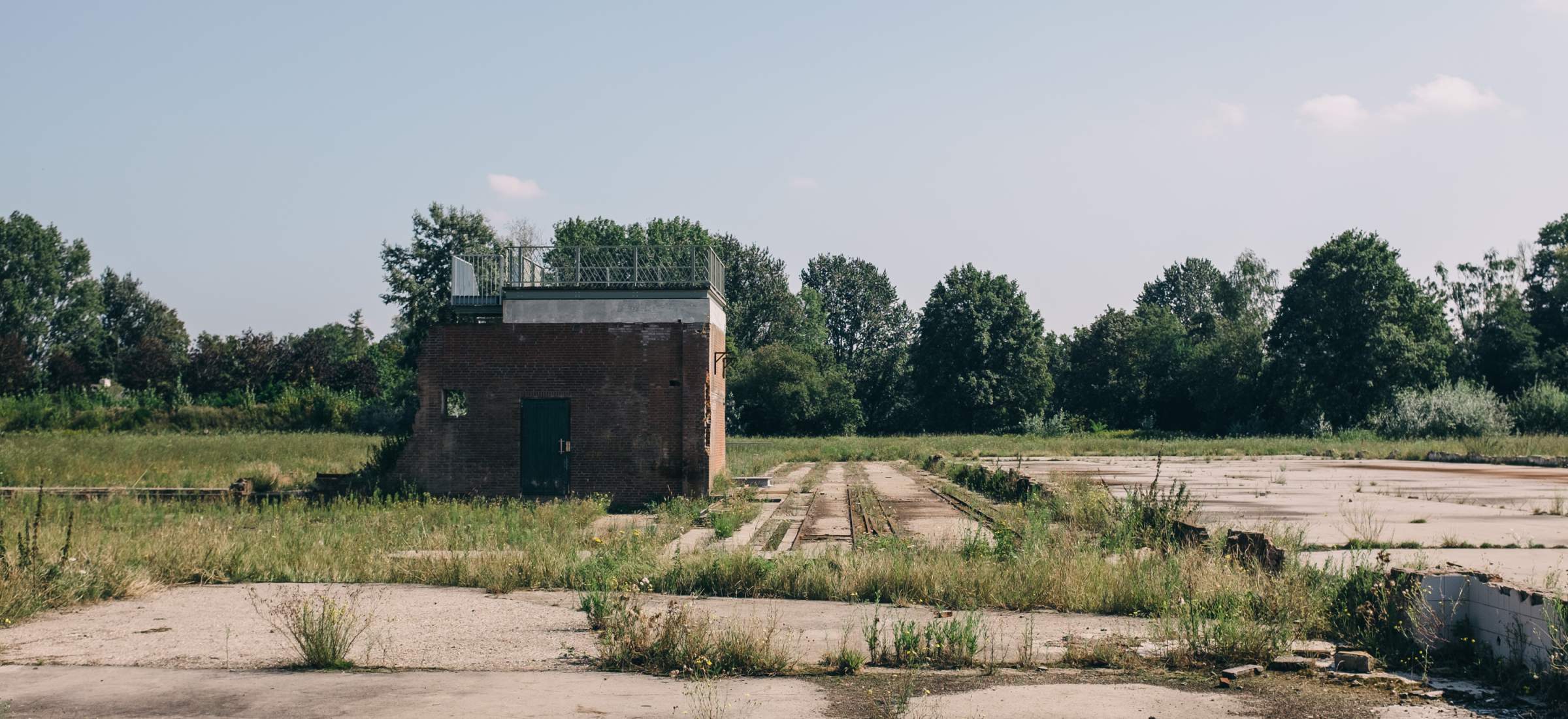 Client:
Brabants Landschap
Category:
Culture and History
LANDLAB chose to maintain the original roughness with rubble and industrial terrain mixing with overgrown nature. The story has been made visible by preserving relics from the past, including concrete floors, factory walls, a narrow-gauge railway, and additional significant objects. Together, these form a powerful, mysterious image. The eye-catcher is the former transformer house, which now serves as a lookout point over the landscape.
By choosing to either do or not do something, design and nature develop spontaneously. Conditions for growth are created targeting specific ecosystems, connecting to surrounding nature areas. In this respect, the tree frog is a target species. A fan of varied landscapes with pools, old concrete floors have been transformed into a pool to create stronger habitat conditions.
In addition to the natural improvements to the site, a recreational connection has also been made with cycling and walking routes. The nature is rugged, but made accessible through extensive management with Dutch goats that roam the site. People are welcome to stroll through nature and experience the past of this remarkable landscape.