The rare monument in National Park 'Utrechtse Heuvelrug' renewed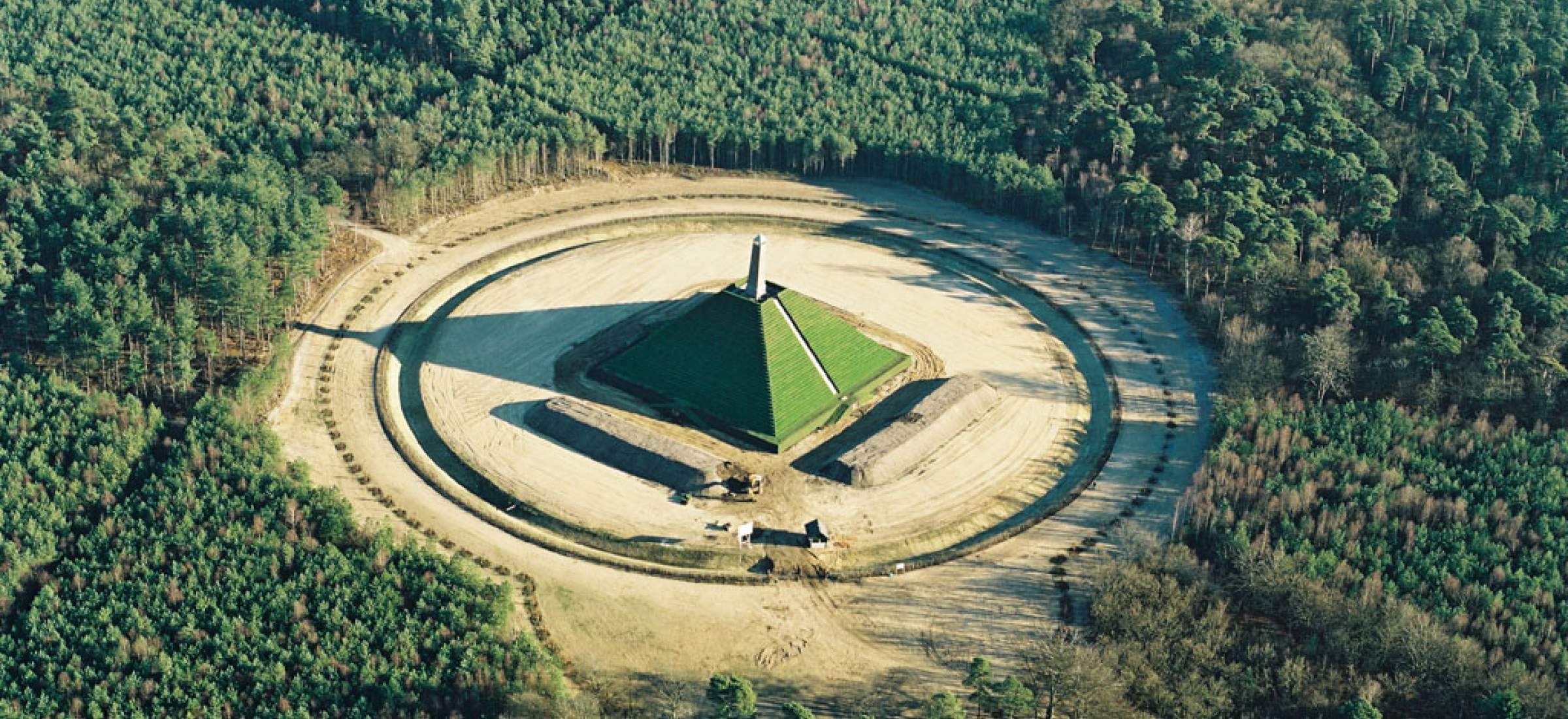 Client:
St. Pyramide van Austerlitz, Province of Utrecht
Category:
Culture and History
Amongst the woods of the National Park 'Utrechtse Heuvelrug' lies the striking Pyramid of Austerlitz.
Out of fear for an English invasion in 1804, general Marmont strategically based his French-Batavian army on the open heathlands near Zeist. While waiting, the soldiers built a 36m-tall pyramid with an obelisk on top, inspired by Marmont's campaign to Egypt. King Louis Napoléon Bonaparte later named the monument after his brother's victorious battle near Austerlitz in Czech Republic.

For years the pyramid was inaccessible due to lack of maintenance. In 2006 LANDLAB got involved with the renovation and re-design of the grounds around the pyramid and the info center. A new entrance square and astonishingly steep flight of stairs to the viewing platform, turn the Pyramid of Austerlitz into an iconic landmark once again.