a new savanna in the heart of Amsterdam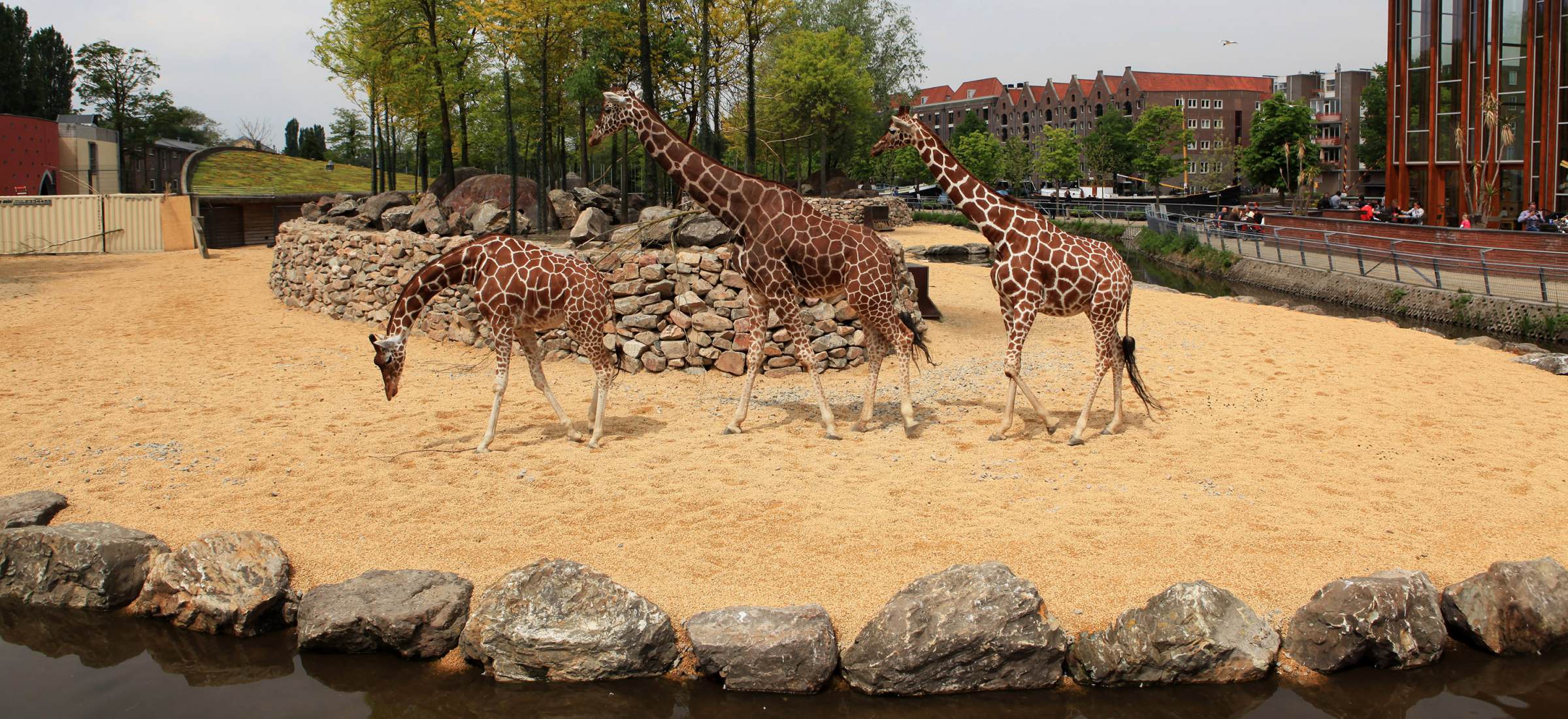 Client:
ARTIS Amsterdam Royal Zoo
Category:
Zoo and Botanical Gardens
Theme:
landscape design, zoo design
Just behind the Elephant House with a sight of the surrounding city, lies an extended savanna full of giraffes, wildebeests, Grévy-zebra's, springboks and ostriches. It is a fine example of the new zoo-policy: a larger and more natural way to house animals.
Stacked stone walls, big tree clumps and a dessert-yellow surface where the ungulates keep their feet dry, emphasise the endless perspective typical for a savanna-landscape. There is no beginning nor ending. The fence at the park-side is designed like a parapet, so visitors can get as near as possible.