renewed interior of greenhouse to show unique collection of desert plants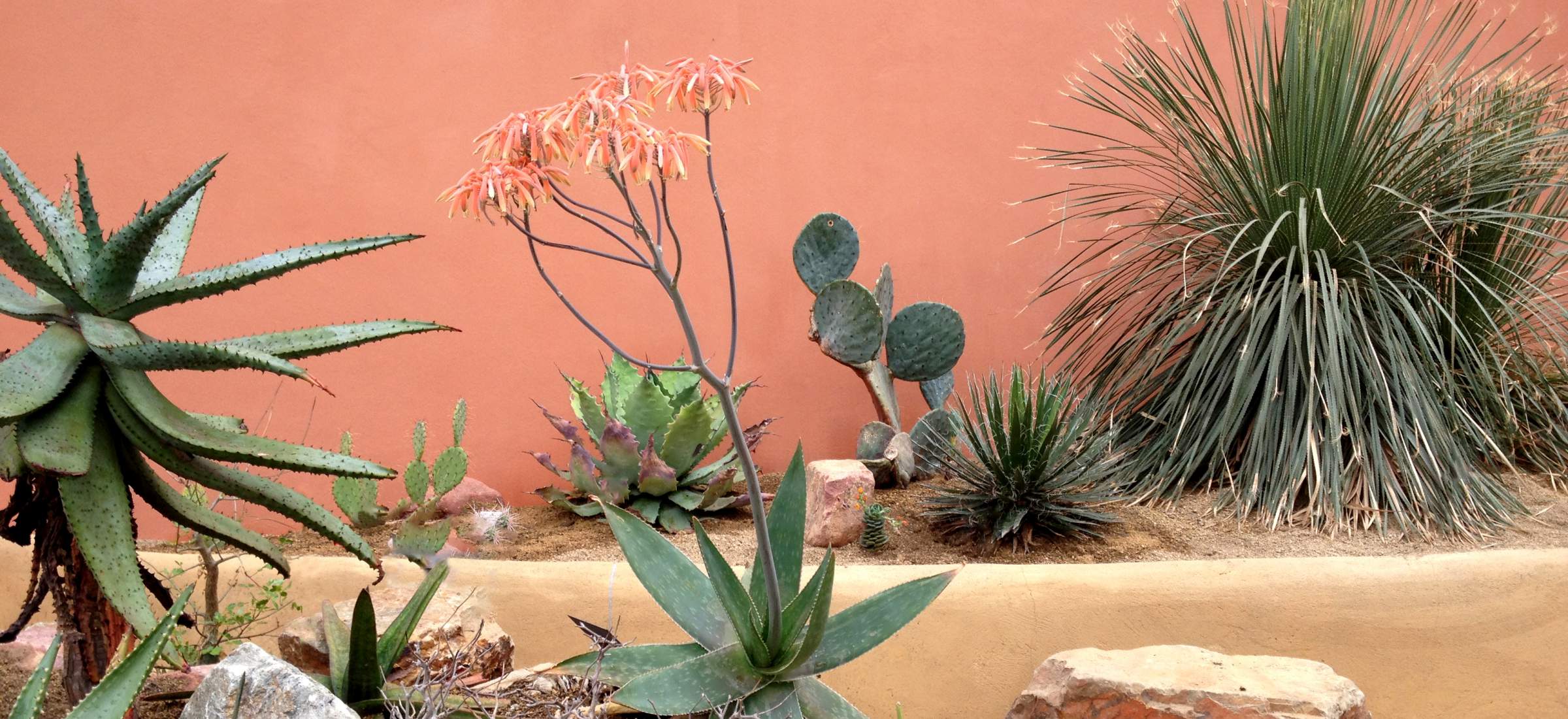 Client:
Hortus Botanicus Amsterdam
Category:
Zoo and Botanical Gardens
Theme:
lab, landscape design
The Desert Greenhouse of the Hortus Botanicus Amsterdam is revamped by LANDLAB, after being in the same state for 20 years. In the renewed desert zone the visitor experiences heat, drought and bright desert light. The interplay of deepened paths and heightened planters brings the special collection of cacti and succulents closer to the visitor, and makes one momentarily forget the city. The collection is arranged in such a way, it becomes clear how plants have adjusted themselves to drought, and how different geographical locations and botanical backgrounds have led to very similar adjustments. The red wall focusses extra attention to the characteristic plant silhouettes.