A renewed courtyard offers a greener living environment for residents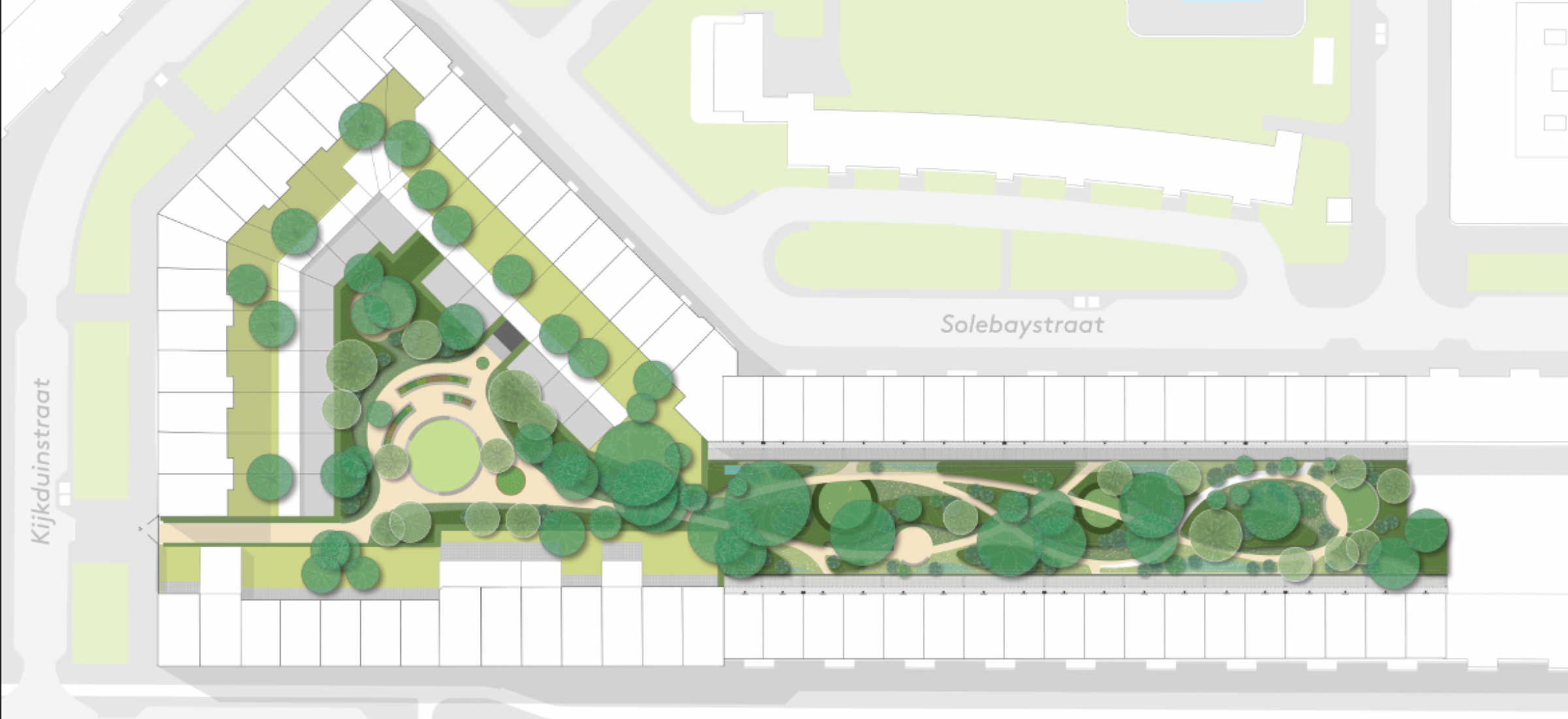 Team:
Kim Kogelman, De Gezonde Stad
In collaboration with AHAM Vastgoed, LANDLAB worked to renew the courtyard garden in order to increase biodiversity and make the garden accessible to the residents of the Bos en Lommer block. The renovated garden is inspired by the existing space with large trees and lots of greenery. They new garden layout is an attractive green oasis, perfect for a short walk, reading a book under the trees, vegetable gardening, a neighborhood party, and much more. The garden also provides a safe space for plants and animals and is designed in a climate conscious way, contributing to a healthy living environment for us all.