LANDLAB is working on Bos en Lommer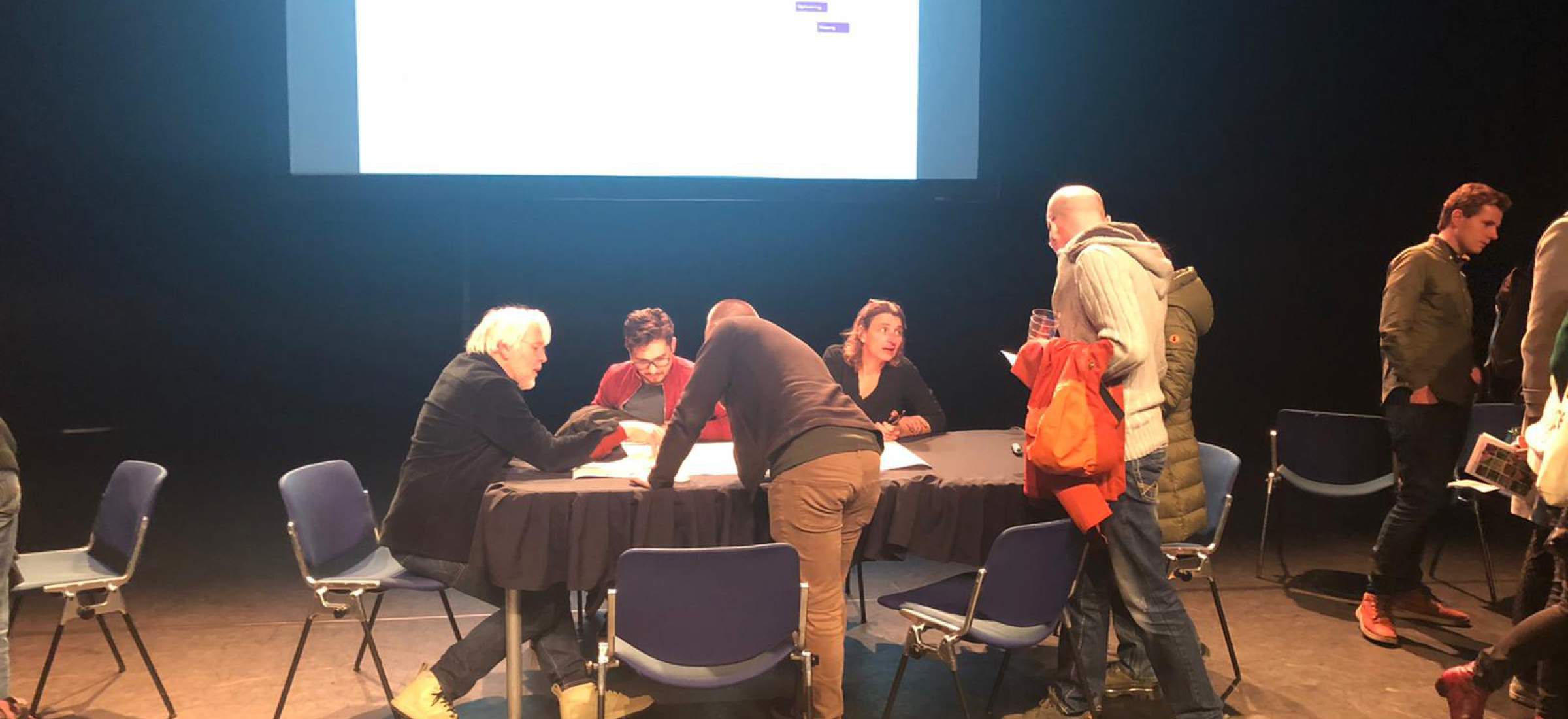 Commissioned by AHAM Vastgoed in collaboration with De Gezonde Stad
LANDLAB is working hard to improve the living space of Amsterdam residents.The participation event kicked off the project in early December and everyone is looking forward to beginning construction in early 2023!
For those extra curious, here's a short guide through the new courtyard:
You enter the garden through the gate on the Kijkduinstraat and walk to a central open space with a lawn with seating edges. There are vegetable gardens and a flower garden that can be managed and maintained by residents. There is also a small shed for garden tools with a veranda and dry sitting area. Old trees have been pruned and old trunks offer places to sit. New young trees ensure more flowering and increase biodiversity. Private gardens all have a green hedge along the fence. From the central space there is a walking path through the long garden along several special areas with ferns, grasses or flowering bulbs. Here you can choose a quiet place to rest for a while and then walk back through the garden and be surprised by nature during a short chat with a robin or neighbor.