Social housing with beautifully redesigned green space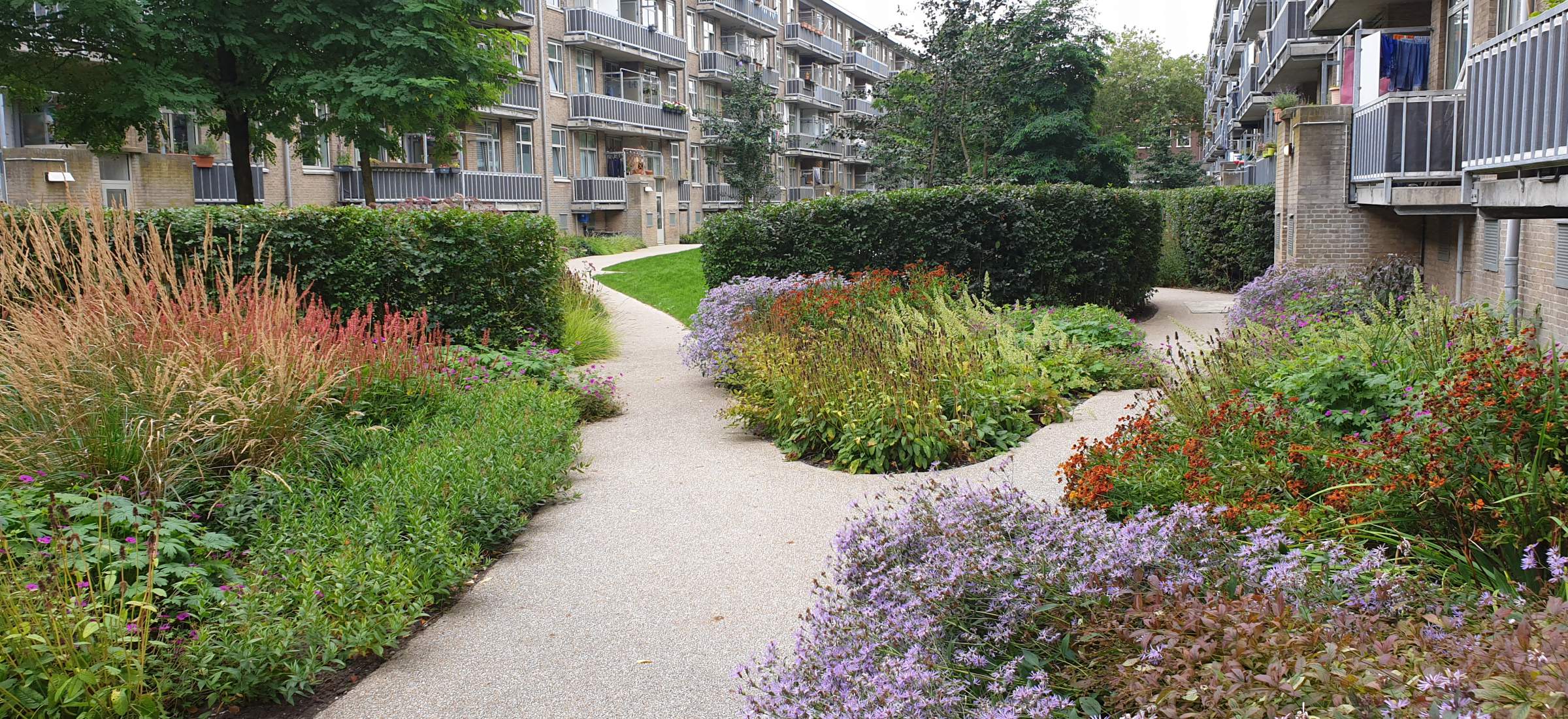 Team:
Climmy Schneider, Kim Kogelman, Enzo Valerio
A block of social housing originally built in the the 1930's in the Bos en Lommer district of Amsterdam, Merkelbach's garden was redesigned in 2017 by LANDLAB with planting design expertise from Climmy Schneider.
LANDLAB worked directly with the building residents in a series of workshops to ensure the final garden design fit with the needs of the community. Residents had a say on everything from the programming to the colors of planting design - a critical step for the success of the small community garden.
The tall surrounding apartment buildings meant that the garden design would be seen from above as much as on the ground. Paths wind between the two elongated flats, hitting the buildings at each door to the garden. A mixed hedge from hawthorn, field maple, holly and privet counters the path, forming an important shelter and nesting place for songbirds. The planting design features wide swathes of grasses and perennials, adding an extra dimension of bees and butterflies within the green space. In combination with the paths and hedge, the landscape is divided into semi-enclosed areas with small spaces backed by dense planting that occasionally opens up as a window to the length of the garden.