1st prize, new campus design: student housing in climate adaptive environment 
in collaboration with Venhoeven CS and Paul de Ruiter architects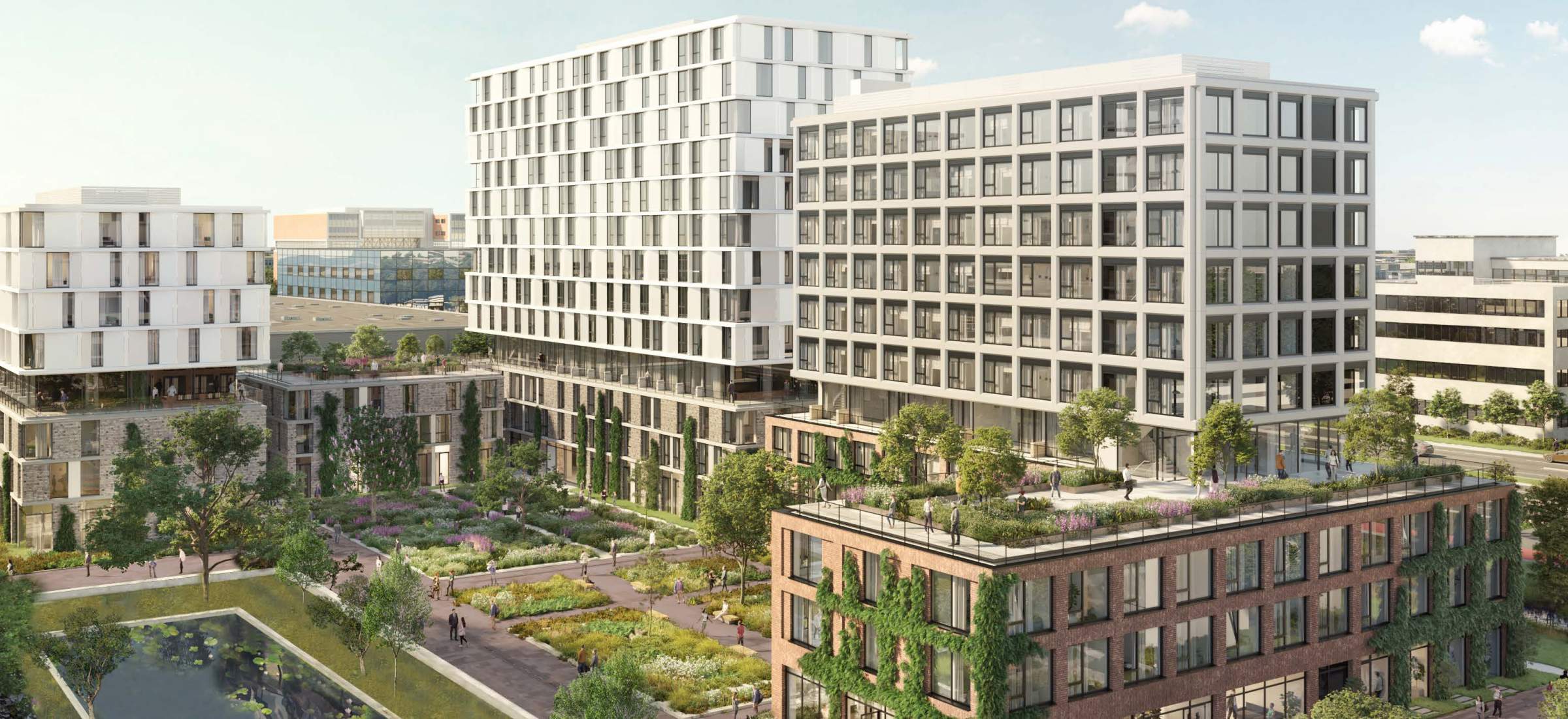 Client:
University of Leiden, Yisheng Group, Lingotto
Category:
Living and Working in Green
Theme:
climate adaptation, landscape design
Team:
Venhoeven CS, Paul de Ruiter, Goudappel Coffeng, Kim Kogelman, Red+
In a redevelopment and addition to the University of Leiden's BioScience Park (LBSP), LandLab works with architects VenhoevenCS and Paul de Ruiter to give LBSP a vibrant boost. The project name, MORE comes from the highly dynamic district but refers also to the 16th century statesman Thomas More, who described the ideal society in his book, Utopia. Today, the team works to create a utopia for students, teachers and scientists to live, work and play.
The design for public space is centered around the creation of meeting spots, hubs for activity, and areas to relax in a green environment. Tall buildings are woven into the landscape fabric and integrated into gardens with native trees, plants, and water. Almost completely car-free, the development emphasizes healthy living, sustainable development and climate adaptive design practices.