Funenpark is located to the east of central Amsterdam where there is a high population density of 550 dwellings per 4 hectares. The design of this former industrial site, aims to enhance the spatial experience.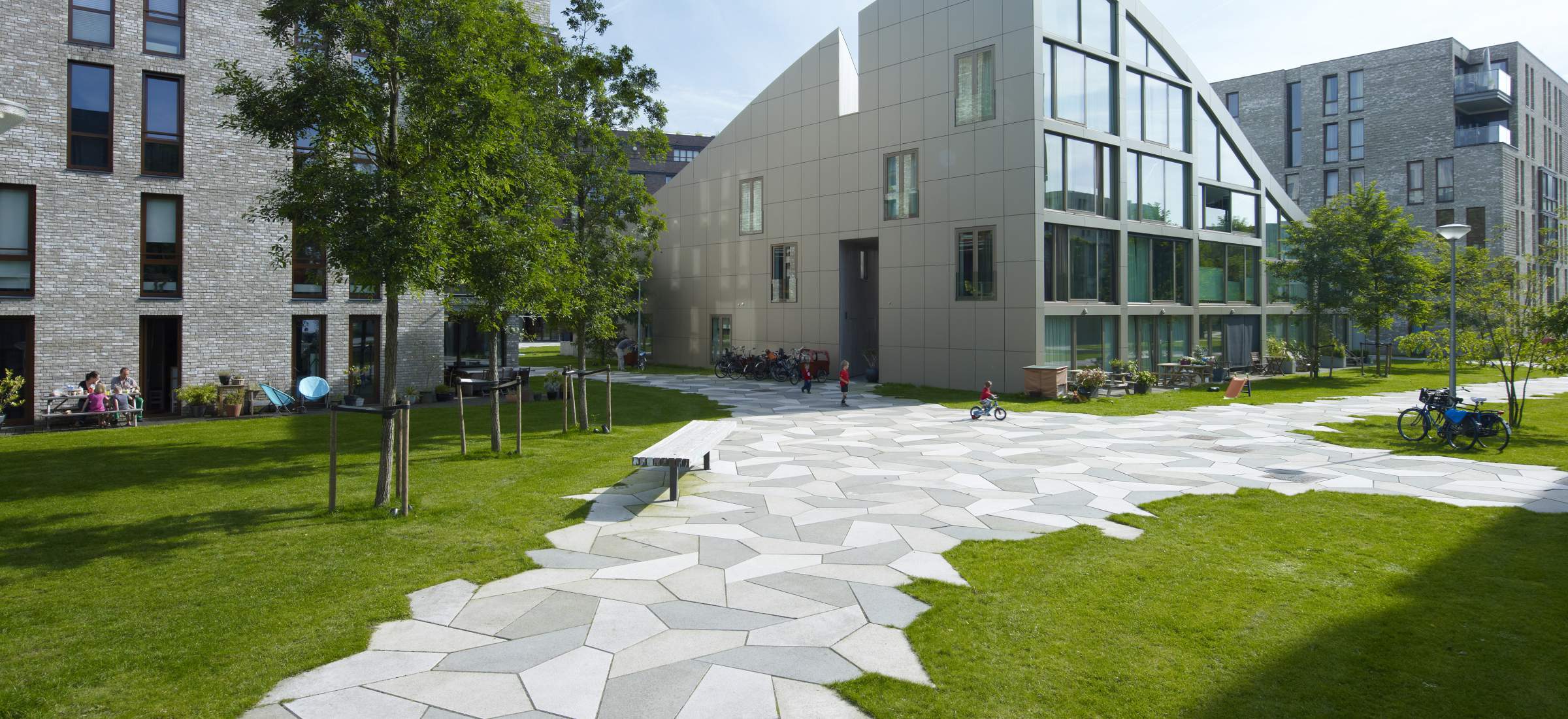 Client:
Heijmans, Stadsdeel Amsterdam Centrum
Theme:
climate adaptation
Team:
OSLO-Martien van Osch
Awards:
Golden Pyramid 2011, Dutch Design Award 2007
The buildings are set amidst a grass park containing 170 Locust trees and the award winning 5-sided flagstones designed by LANDLAB in partnership with Martien van Osch. The absence of cars, the unusual form of the flagstones and the open gardens at ground level enhance the feeling of living in a sweeping green and tranquil park where children can play freely. To realise this project LANDLAB teamed up with the municipality of Amsterdam, Architect/Urban planner Frits van Dongen, 9 other architects and project developer Heijmans.