urban regeneration of quay site, in collaboration with STRAMIEN, Winner of the Public Space Award 2022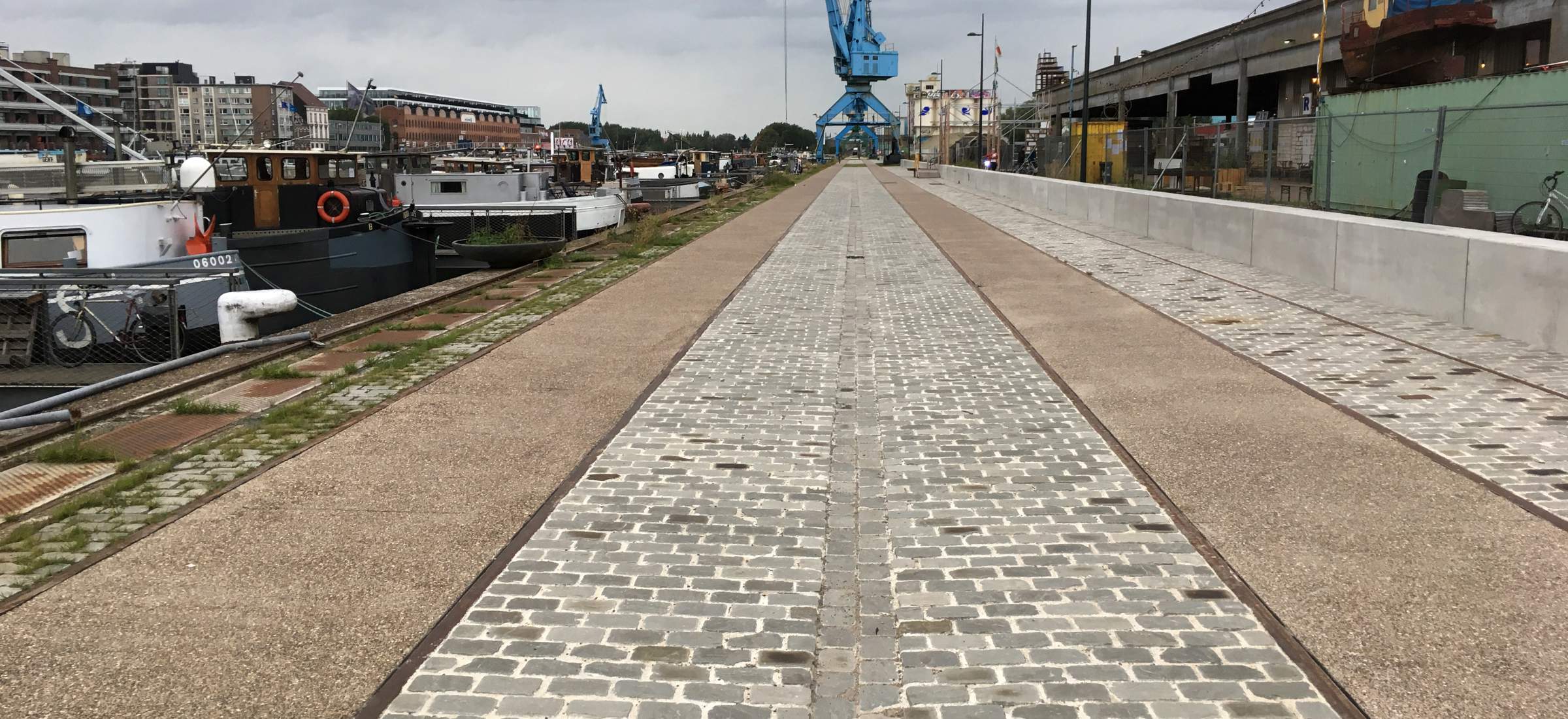 Category:
Squares and Plazas
Theme:
urban transformation
Team:
STRAMIEN cvba Talboom
Awards:
Public Space Award Belgium 2022
The quay around the old docks in Ghent is being completely redeveloped in the context of a new, ambitious district in the northeast of the city. In close collaboration with Stramien and the City of Ghent, LandLab translated the strong vision from OMA's masterplan for the old docks into a manageable design manual. The document monitors the maritime atmosphere around the old docks and makes statements about the design of the public domain between water and bank.
The long and narrow Schipperskaai, approx. 600m long and 15m wide, is the first renewed public space along the Oude Dokken. Most of the quay, which connects to the water, was designed as a pedestrian promenade for walkers and cyclists. A slightly higher part connects to the various buildings. The two parts are separated by a robust concrete seating wall that also guarantees some distance for the terraces of landed.
The design retains the maritime atmosphere of this place and focuses on the function of future living. For example, the tracks are used as lines for the cycle paths, the existing cable ducts are maintained and the original loading and unloading cranes are also given a place here. Cobblestones with grass joint pull the small neighborhood parks against the water. The washed-out concrete between the tracks focuses on comfort for cyclists and pedestrians. For the choice of colour of this concrete, the granulates that also occur in the existing old quay wall were used.