a tribute to the Amsterdam Elm tree and the robust harbour landscape of the IJ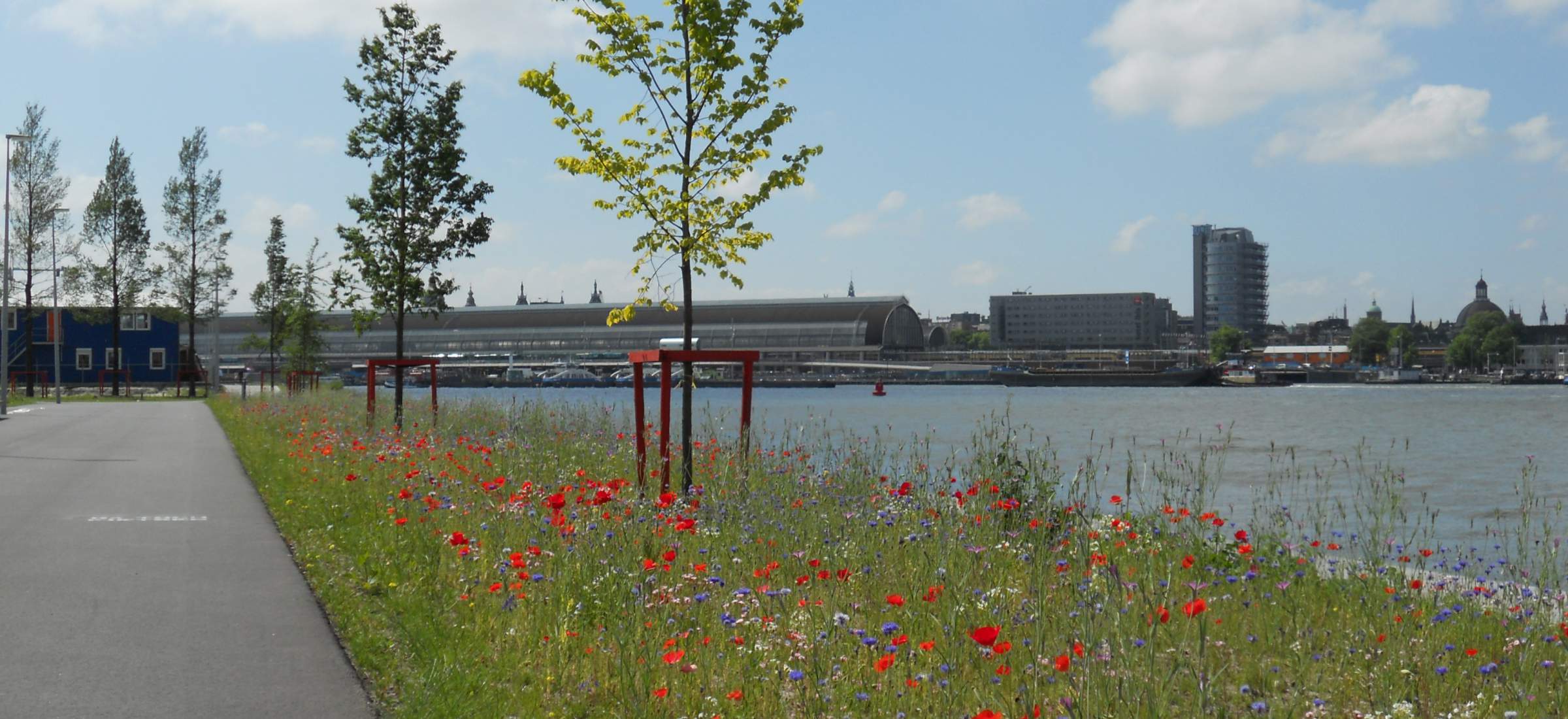 Client:
Gemeente Amsterdam
Team:
Gemeente Amsterdam, Noordwaarts
On a 650 metre long and 50 metre wide strip of newly, deposited land next to the river IJ, just beyond the EYE Film Institute, lies the Oeverpark. The park is as much a tribute to the Elm tree as it is to the robust harbour landscape of the IJ. Amsterdam is traditionally an elm city; the inner-city canals used to be planted with this sturdy, wind-resistant tree. The embankment and surroundings are home to 32 different types of Elm trees of which few are rare, turning the site into one large Elm Arboretum.
Initiator of this collection is tree consultant and the city's Elm specialist Hans Kaljee.

The park comprises of four zones: a stone sitting wall along the apartment buildings, a broad grassy slope under the elm trees, a promenade with sturdy wooden benches and an embankment with rugged basalt boulders. The materials are intentionally kept robust and simple with asphalt, concrete and basalt boulders. The park forms one giant platform from which to view the beautiful sight of the river IJ and the city centre.