To travel back in time, who wouldn't want to do that?! To meet relatives in the Stone Age, to go on exciting Medieval adventures, or to see our Modern Age come to be?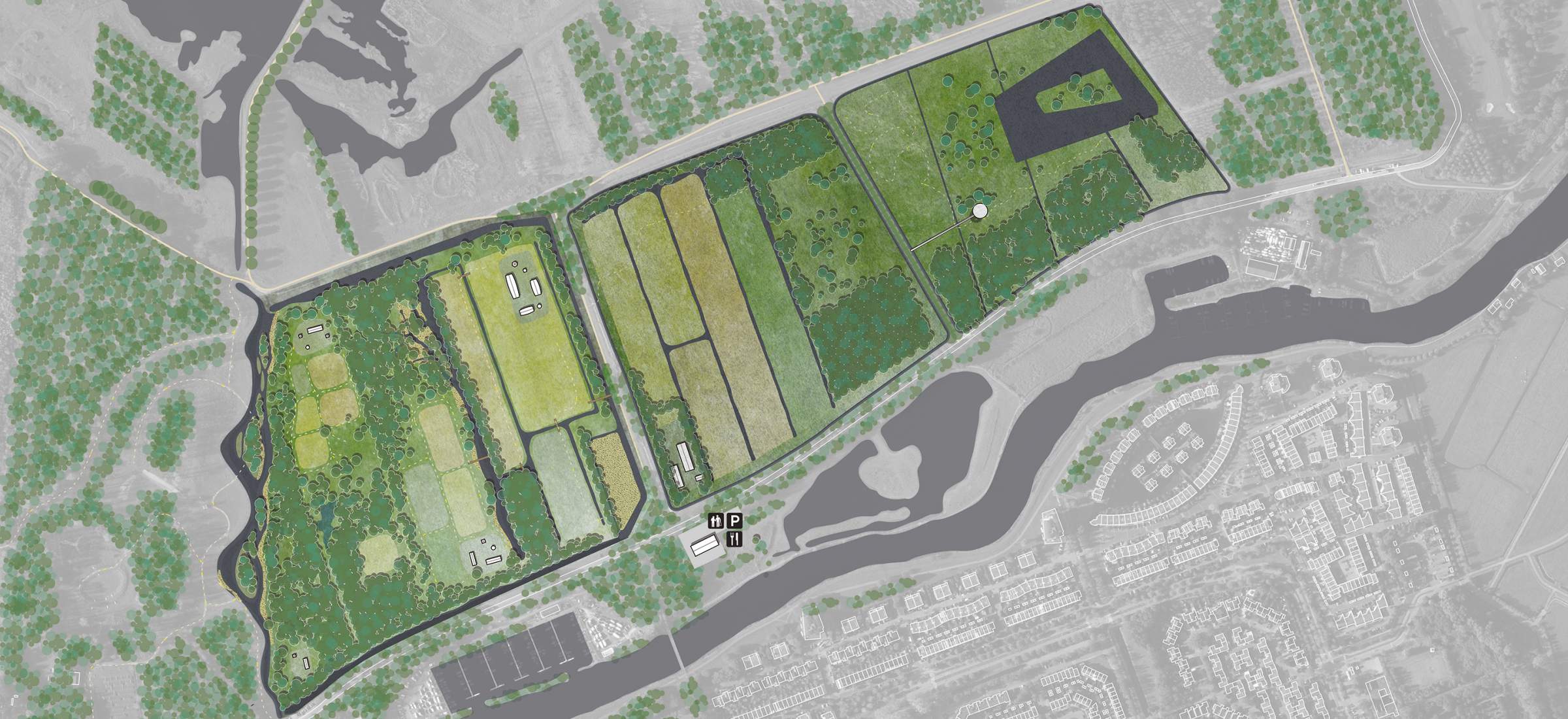 Client:
Stichting Federatie Broekpolder
Category:
Culture and History
Team:
DaF architects, MARC -heritage consultant, NL RNT, Kim Kogelman -construction consultant
At the Educatief Archeologisch Erf (EAE, the educational archaeological farmyard) in the Broekpolder near Vlaardingen, historically correct reconstructions of buildings and landscapes from the local history, are made by experimental archaeologists and volunteers.
Team LANDLAB-MARC-DaF-architects collaboration with Theo de Bruin and Kim Kogelman, has develop TimeLAB, a development strategy with concept-design and feasibility study. EAE is seen as an accessible cradle-to-cradle laboratory for research into archaeological constructions and the matching landscapes. EAE includes research- and study-programs from several universities, research-institutes, and polytechnic schools, as well as room for volunteers, fans and amateur-societies. Collaborating with existing initiatives like the Nature Camp School, entrepreneurs in leisure-activities and the Museum of Vlaardingen, the EAE-Broekpolder offers a varied programme and gives extra meaning to the region.

Starting point of the design is the model of an archaeological settlement. A series of models from different eras creates a walk through the EAE that is more than just an impression of how people used to live; it creates insight into the influence of mankind on landscape over time.