The Westerbouwing is known for its fantastic landscape location on the lateral moraine of the Veluwe with a view of the Nederrijn and the Betuwe.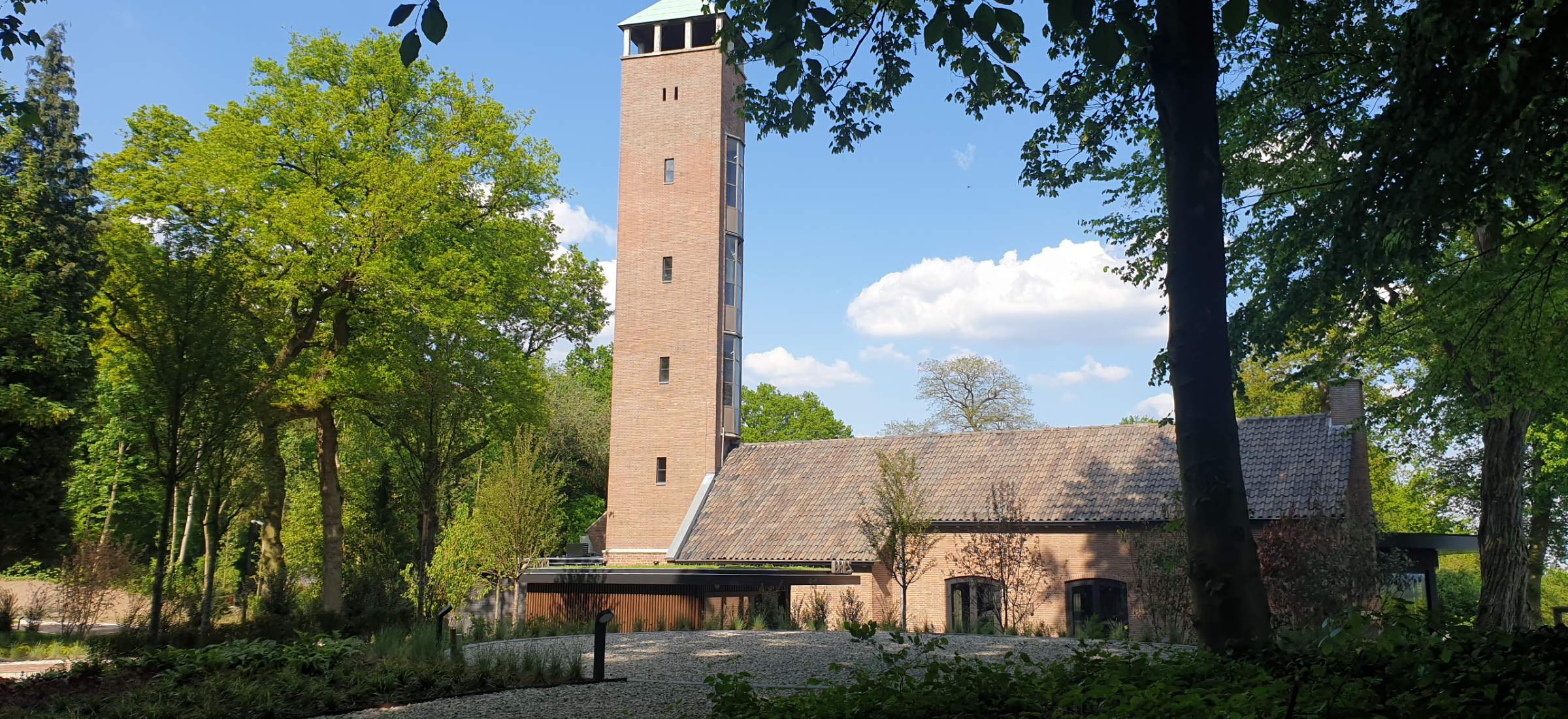 Category:
Culture and History
Theme:
heritage, landscape design
Team:
Studio Marco van veldhuizen, Verbeek Hoveniers, Bouwman
In the 2nd World War, this place was strategically important. The Dorset battalion fought hard to relieve the Germans, some plaques remind of this. Partly for this reason, this location is regularly visited by the English until today. After the war, a new tavern with a large terrace and a view of the Betuwe was built on this site. Many remember this place as an attractive playground with the first cable car setup in the Netherlands and it was often at the top of the list of school trips. 
After glorious years, the location has been forgotten after the playground closed and little attention was paid to the layout of the site. This spring, the 1st phase of the refurbishment is a fact, with which a new future for the 'Landgoed de Westerbouwing' has started.