a characteristic landscape park full of activities!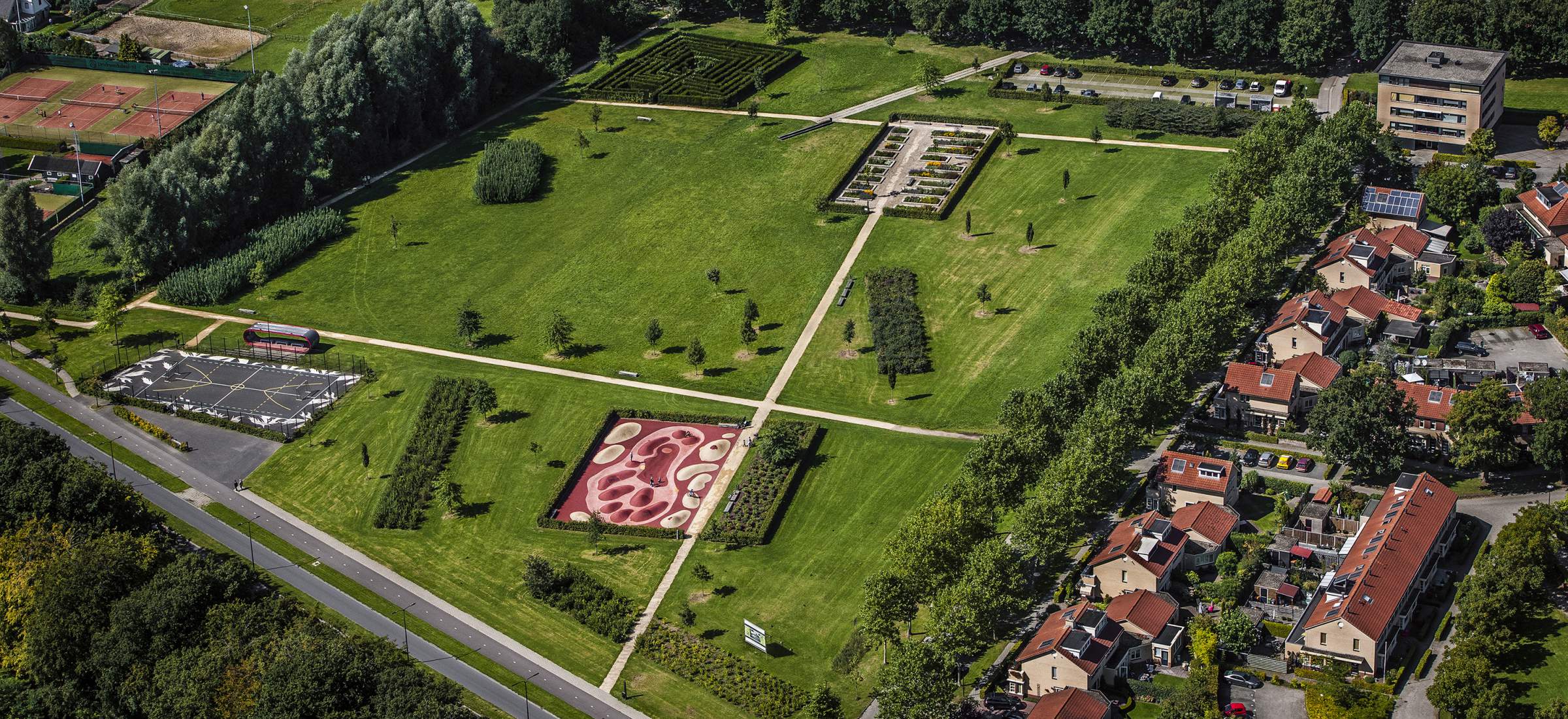 Theme:
landscape design, playgrounds
Landscape park Gooikerspark is located between the Deventer neighbourhoods of Vijfhoek and Groot Douwel. At the heart of the park, you will find the urban farm and Educational Centre Ulebelt. Residents get to experience the outdoors … at their doorstep! A circuit runs along meadows, flowery grassland, arable land used for education and various garden 'rooms'.
A hill with look-out over the park as well as the Douwelerkolk across the Overijsselse Kanaal completes the Gooikerspark on the north side.