In the middle of the forest outside of Zeewolde, directly on the water, lies the glamping park De Parel.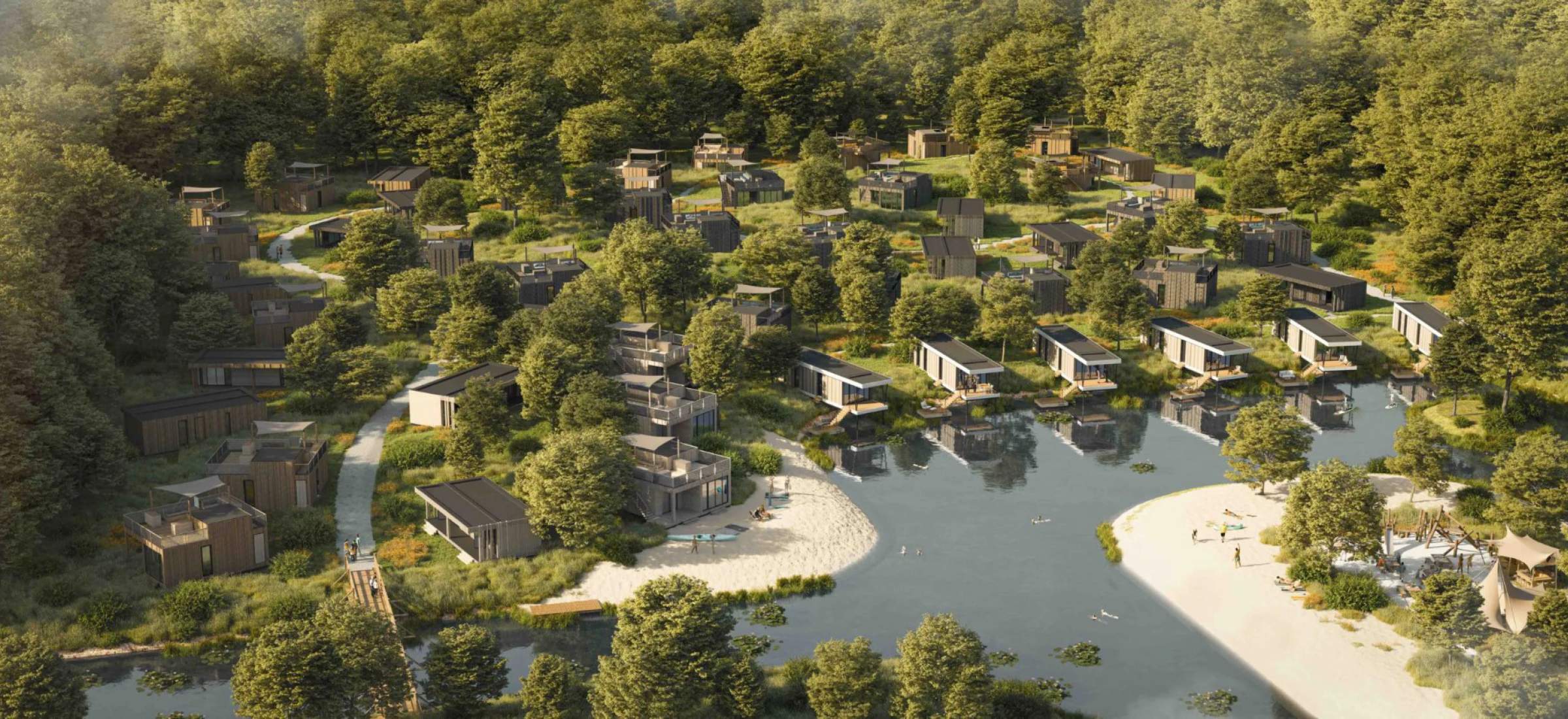 Team:
MVSA Architecten, Kim Kogelman
The landscape of De Parel was designed by LANDLAB to allow for flexibility. Dividing the park into separate zones creates the opportunity for a diverse experience for visitors, owners, and local biodiversity. The landscape shapes the park, providing privacy around the architecture while forming key views of the water, the forest, and activity areas.
De Parel is being built in phases and is partially open for visitors interested in a luxurious glamping experience. Future phases are now under construction and in development.